Trading halt

If you're a regular Hacks/Hackers Brisbane attendee you might have guessed it - there's no meet-up again this month. Thanks everyone for your support this year; it certainly has not panned out how we expected.

We're still very keen to hear from you and knowing more about the things that interest you. You can drop us an email or check out our website if you want to pitch something.

We've got a couple of great people lined up to present for August and September - so stay tuned!
ICYMI

🤳 This story about "data selfies" (which talks about the popular subreddit r/DataIsBeautiful) reminded me of this Note To Self podcast episode from a couple of years ago

🚗 Less traffic on the roads has meant fewer traffic accidents. This guy created a visualisation for what that means in nine US cities

👨🏽‍🎤 An explainer on how BTS and K-pop fans make ripples - nay, waves - that spread across the internet
About last month...

Big thanks to Dr Timothy Neville who spoke about his work using data to inform and improve the performance of the AFL's umpires.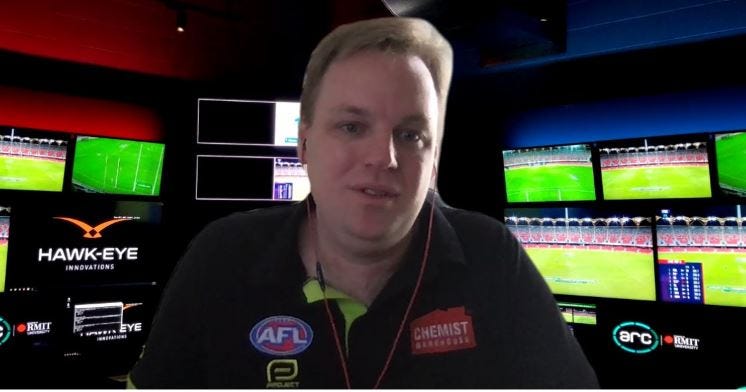 Here are some key takeaways from the chat:
Tim sees a big part of his role being about culture change: how can the AFL use data to change the way umpires are coached?

And it has been a huge cultural change for them. A lot of his work has been a change-management process, taking them on a journey

His team studies every game live and looks at things like, how many decisions umpires are making and how difficult those decisions are

They do not interfere in any games - they take the data and communicate it back to coaches

Everyone has an opinion about what umpires do and the decisions they make, so his team wants to avoid sounding like critics. They are there to help the umpires get better

And ultimately, Tim says his goal is to stop people talking about the game's officials, or talk about them as being world-class

In Australia our sports are saturated with data to analyse play - think cricket or the NRL. Tim wants that level of detail about the decisions umpires are making