How well is local news serving you?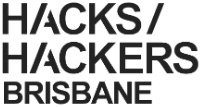 Our own backyard

We're back on for October - and it's our first live event since February! With help from the QUT School of Communication, we're hosting a panel discussion about the state of our local news industry.

It's been a tough year for journalism everywhere, with redundancies and newsroom closures. But what's the impact been in Brisbane - for journalists and the public?

Before the panel discussion, we want to know more about how you are accessing news and information about where you live. Do you feel served by the local media industry? Could it do better? If so, how? Here's our survey - it shouldn't take more than 15 mins.

Our panel to discuss these issues and more:
Danielle Cronin, Brisbane Times editor

Axel Bruns, Professor in the Digital Media Research Centre at QUT

Jyi Lawton, CEO of the Brisbane Indigenous Media Association

Vanessa Wiltshire, ABC journalist and researcher who has written about local news collaborations
If you'd like to join us live this Wednesday, October 28 at QUT Gardens Point, we only have 10 spots left (due to Covid regulations) - so please register your interest.

For those who can't attend in person or missed out on a spot, the event will also be live streamed. RSVP via our Meet-up page is essential for getting access to this. We'll be sending the link on Wed morning to those who have RSVP'd.

5.30pm: Physical attendees arrive
5.45pm: Zoom session begins
6.00pm: Panel discussion including Q&A
7.15pm: Conclude event
ICYMI

💻 There's a fast-growing network of nearly 1,300 websites that aim to fill a void left by vanishing local newspapers across the US - but The New York Times says the network is built on propaganda, not traditional journalism

📰 There's been a bit of talk recently about media ownership in Australia and how it affects metro markets, but this piece does a good job of explaining how the regulations impact regional communities

🤖 Sweden's national public broadcaster has developed an "editorial algorithm" that it hopes not only delivers more relevant news to citizens, but promotes public service journalism
Don't forget we have a website where you can find out about volunteering or speaking at a Hacks/Hackers Brisbane event.